Only for the iPhone and iPod Touch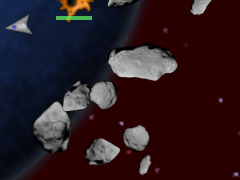 Are you ready to save the world? Asteroids are heading this way and the Earth is in imminent peril. We need a hero to blow those things out of space before they destroy our planet.
Choose one of the three available spacecrafts to carry out your mission and move to increasingly difficult levels of defense. All of the ships have awesome weapons and power ups to assist you in saving the human race, right from the comfort of your iPhone or iPod Touch.
The graphics have an old school, retro feel and are actual Hubble Space Telescope images. You are as close to really being there as you can be without boarding a space shuttle.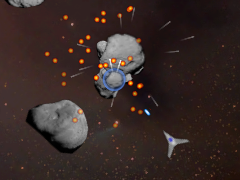 Defending the world has never been so easy, either. You have the option of shooting by tilting your iPod or you can use the touch screen controls to blast those asteroids to smithereens. Better choose fast though, there.s one coming up behind you now!
Naturally, Astro Zapper keeps track of your high scores and auto-saves your game if interrupted.
So, what are you waiting for? Our planet needs you! Climb aboard the Astro Zapper app now and be a hero.

Support
Screenshots